Bonang Lied About Being The Global Ambassador For Revlon – Revlon SA Confirms
Awkward! So it turns out queen B might have stretched the truth when she took to Instagram to announce that she had join the likes of Halle Berry as the GLOBAL ambassador for Revlon Cosmetics as we've just learnt.
"Proud to announce… I'm now a Revlon GLOBAL brand ambassador…. My new Colourstay campaign was shot in New York and will launch on April 2nd 2016…. Look out for it!! From Africa to the WORLD!!", she tweeted the great news which was followed by congratulatory tweets and a full day of trending.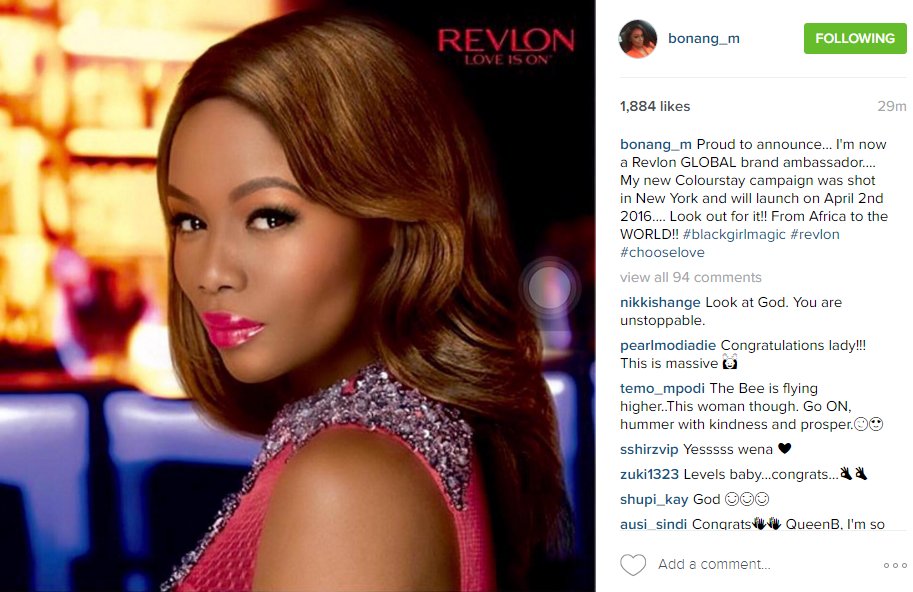 Except this is not the truth. Revlon's SA spokesperson Michelle Stevens said Bonang had not been made a Global ambassador for Revlon. "There were no plans to make Bonang an international brand ambassador, she will remain the face of Revlon South Africa", she said.
click next to continue reading