12 Top-Rated Tourist Attractions in Morocco
Morocco is a wondrous, eyes-open taste of the exotic, with snake charmers and conjurers, souks piled high with hordes of treasures and endless glasses of mint tea. It's also an adventure into some of North Africa's most stunning scenery with the desert on its doorstep and the craggy heights of the Atlas Mountains beyond.
Morocco is also a journey into a timeless, tranquil world of cute coastal villages, colourful-painted towns that cling to hillsides and remote outposts defended by fairytale adobe forts. This fascinating country is a merging of the African and Arab worlds, and is steeped in age-old customs. It's no wonder Morocco has been feted by artists and writers for decades and continues to enchant all who visit.
1 Marrakesh Medina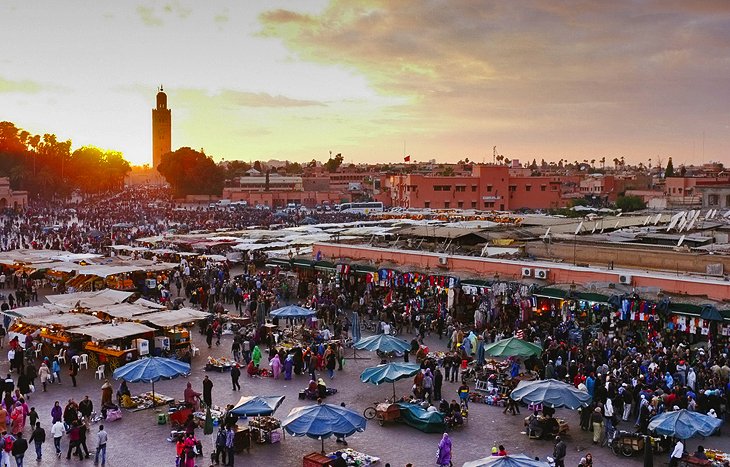 The bustling and vibrant buzz of Marrakesh Medina sums up Morocco for many visitors. The old city is entered from the vast plaza of Djemma el-fna Square where, it seems, half of the city converges throughout the day and into the evening to hang out with the stall vendors, traditional musicians, snake charmers and random acrobats. Once inside the Medina itself, you enter a world of maze-like alleyways and shopkeeper hustle. It's an experience of full of colourful and noisy local life, and not to be missed on your Moroccan sightseeing trails.